Oh Happy Day! There are no words to tell you just how thrilled I was to receive the following e-mail last week!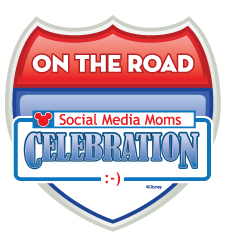 Register Today!
The Disney Social Media Moms Celebration is going "On the Road" and coming to Seattle.
We're excited to bring the magic of Disney and the special momentum built from the 2013 Disney Social Media Moms Celebration to you, as we go on the road. This conference will provide you opportunities to meet other bloggers and social media influencers as we bring you inspiring keynote speakers, valuable learning sessions and fun memories.
During this half-day event, the Disney Social Media Moms Celebration "On-the-Road" will:
Highlight a dynamic line-up of motivational speakers, who will empower you to take your business to the next level
Deliver educational content focused on business growth
Create an exciting networking forum with influencers in your community
THURSDAY –

JUNE 27, 2013


Registration/Networking

7:30 AM


Conference

8:30 AM – 1:00 PM



SHERATON HOTEL BELLEVUE
100 112th Avenue NE,
Bellevue, WA 98004
Our keynote speaker:
Mindee Doney
Author and Creator, Boogie Wipes®
This event is by invitation only, however should you like to recommend a mom in the Pacific Northwest or surrounding areas who is immersed in social media, community involvement, and/or business, let us know
here
.
Please note space is limited.
RSVP by

Monday, June 17th

is required to attend this event.
We look forward to seeing you in June! Click
here
to begin registration.
Follow all the excitement on Twitter - #DisneyOntheRoad
Visit www.DisneySMMoms.com for updated information.
THIS IS A COMPLIMENTARY EVENT WITH NO REGISTRATION FEES.
PARKING AND BREAKFAST IS INCLUDED.
INVITE IS NON-TRANSFERRABLE.
I have wanted to attend a blogger conference for a while now, and I finally have the opportunity to go! This invite-only event was something a good friend and fellow blogger told me about, and I was itching to get into it. I e-mailed and sent tweets and hoped they'd invite me to join! I woke up one more last week to this e-mail, and jumped for joy! You think I'm joking about the jumping part...
Not only do I get to attend this conference for free, but I will be gaining valuable knowledge and ideas to help me move forward with expanding my blog. I'm so excited to listen to Mindee Doney speak at the event, and hear the wisdom she can share from her success and experience over the years.
While I'm in Seattle, I also have a great excuse to visit my good friend Kelly! We've been friends since 5th grade, and she lives just outside of Seattle. I'm excited to spend the evening before the conference with her, and enjoy some time in the city.
I'll share what I learned when I get back from the conference. It's going to be fun! I'm also looking forward to networking with other bloggers and small business owners. I don't know what to expect, but I couldn't be more excited!